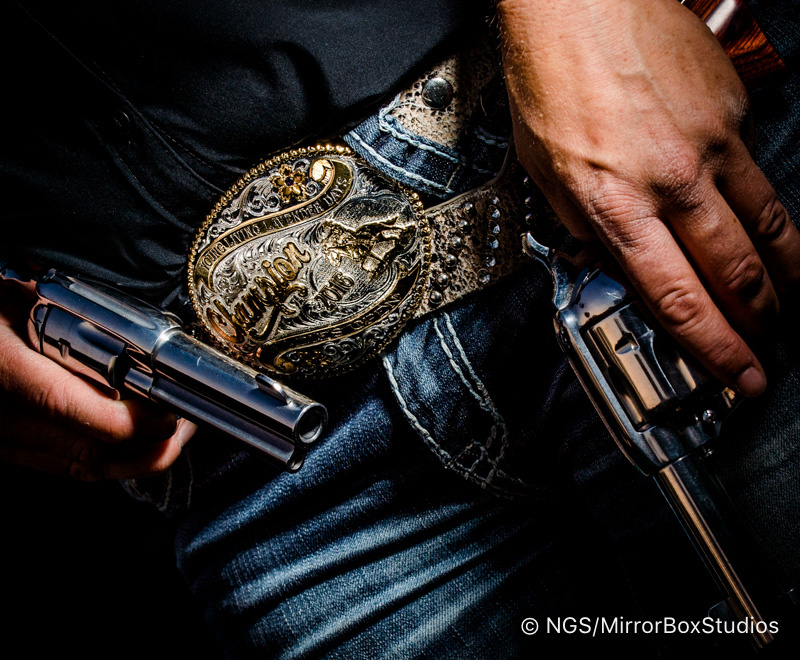 UTAH'S COWBOY MOUNTED SHOOTING CLUB
Cowboy mounted shooting is one of the nation's fastest growing equestrian sports. Cowboy Mounted Shooters compete in this fast action, timed event using two .45 caliber single action revolvers each loaded with five rounds of specially prepared blank ammunition. Courses are set in a variety of patterns. The first 5 targets will vary with stage and often requires the horse and rider to rate speed, turn, change leads and accelerate. The second 5 targets is usually is a straight with targets set at 36 foot intervals, called the "run down". Both horse handling ability and raw speed are showcased.
Mounted Shooting requires skill in both horsemanship and shooting that is measured in the form of competitive events
Utah's Mounted Thunder wants you to become a member of this great American equestrian experience. Be prepared to meet the friendliest and most social people in the equestrian world. Cowboy Mounted Shooting is a family sport. Come join our spirit of the West and this sport that brings us all together.
(Visited 630 times, 1 visits today)