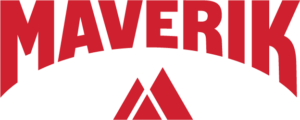 Creating the coolest convenience-experience on the planet
Maverik fuels adventures in more than 380 locations across 12 western states, making it the largest independent fuel marketer in the Intermountain West. We're known for our premium BonFire™ food — made fresh in every Maverik, every day — and awesome values on fuel, drinks and snacks. Maverik sells exclusive products such as fresh-made, gourmet burritos, sandwiches, pizzas, toasted-subs, cookies, and coffee blends from around the world.
Maverik started when a young man from Wyoming decided to open a business in his home town. In 1928, 20-year-old Reuel Call opened a two-pump gas station in Afton, Wyoming with money he earned from renting roller skates. The business soon grew, and he started providing fuel to surrounding towns and ranches. Now, Maverik is known as the best place to energize your body and fuel your vehicle for whatever adventure life throws at you!